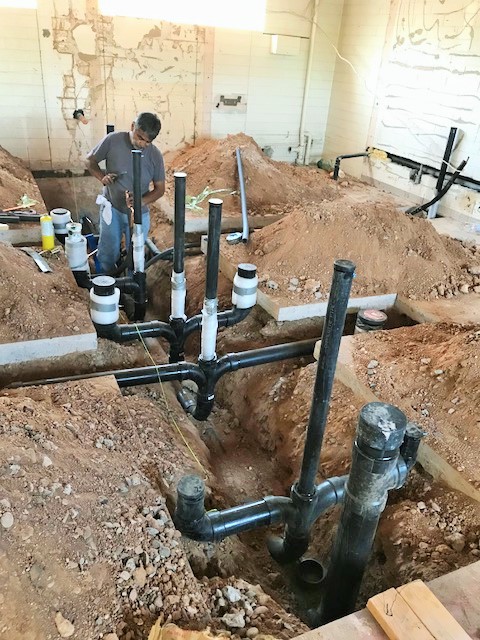 Plumbing is laid down for the new bathrooms
Demolition of the Rectory lobby, kitchen and office has been completed to make way for new bathrooms (including handlicapped stalls) a new gift shop and remodel of the offices. We are excited to be well under way and can't wait for completion that is targeted for the end of summer. I wish to thank all the donors, families, friends, volunteers who have given much of their time and talents to make the vision a reality! I also wish to give thanks to the contractors who have worked so diligently on the renovation.
We still need to raise $74,000 of the $110,000 need to complete Phase II. I ask all of you, parishioners and friends to look toward your hearts to see how can help or continue to help us reach our goal.
Every donation helps no matter the size. You may donate through our website: http://www.stjoseph.org by mailing a check payable to St Joseph Church, 5406 E Virginia Ave, Phoenix, AZ 85008, or you may stop by the Rectory at our temporary location on the 2nd floor..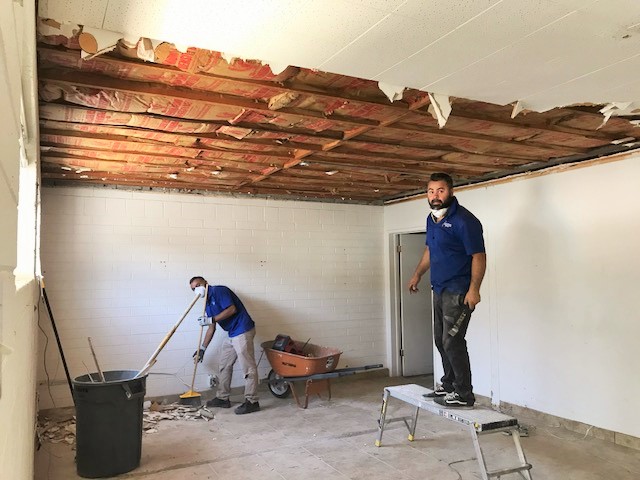 Working on the Demolition